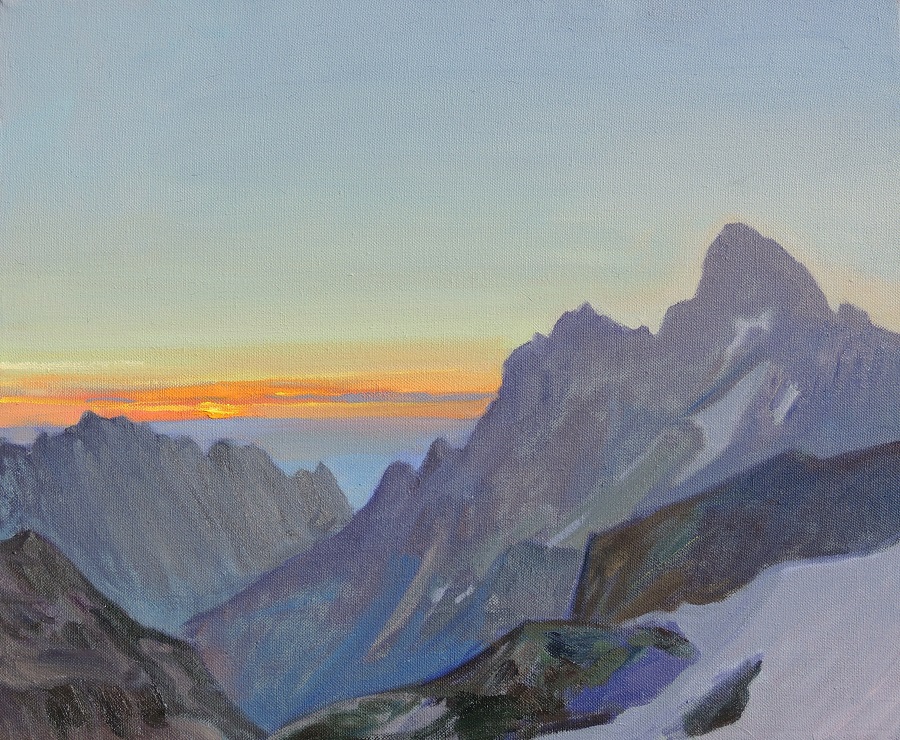 Table Mountain Sunrise
Oil on linen
,
Available
,
Grand Teton National Park
This is the view from Table Mountain looking towards the Grand Teton. The pastel study was done at dawn, with Eric Randall filming for the Arnold Project.
---
Upper Saddle of the Grand
Oil on linen
,
Not available
,
Tetons
This view is what one might see at dawn if you were climbing the Grand Teton via the Owen Spaulding Route. You are looking towards Mount Moran with Jackson Lake below.
---