Gannett on the Dinwoody
Oil on linen
,
Available
,
Wind River Range
This is Gannett Peak, Wyoming's highest peak, (13,804 feet) from Dinwoody Meadows. Oil on linen, 24″ by 20″. On this trip into Dinwoody Creek I had one of the most stunning views of Gannett. You are looking at the Gooseneck Glacier with views of the moraine and Horse Ridge towering above the meadow on the left.
---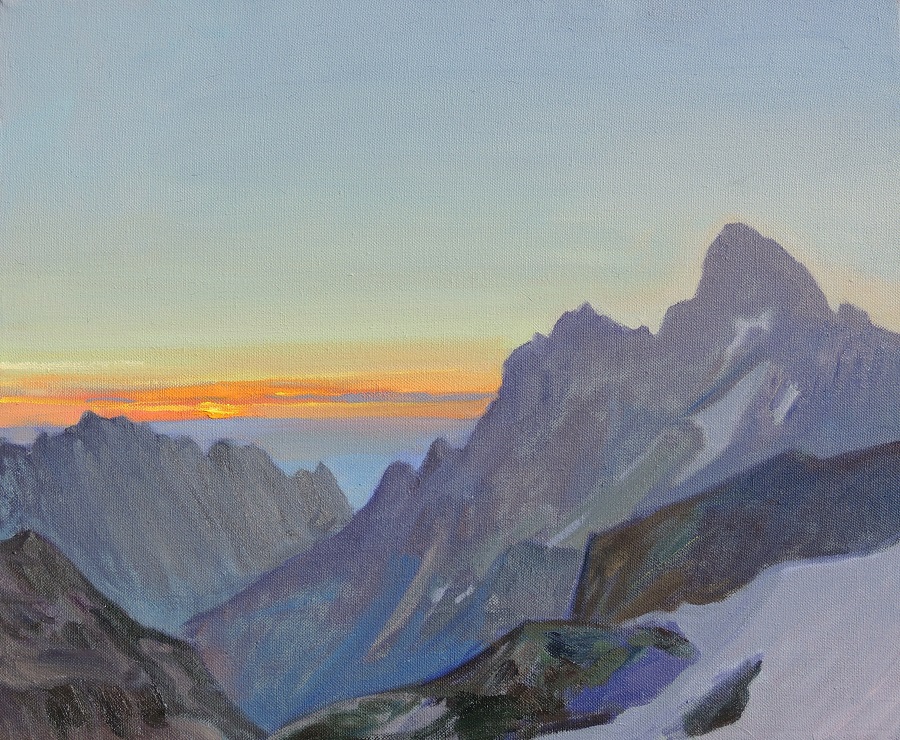 Table Mountain Sunrise
Oil on linen
,
Available
,
Tetons
This is the view from Table Mountain looking towards the Grand Teton. The pastel study was done at dawn, with Eric Randall filming for the Arnold Project.
---
CMC Camp, Mt Moran
Pastel on paper
,
Available
,
Tetons
Here is one of the most beautiful campsites in the Tetons. Below is Leigh Lake and further right are String and Jenny lakes.
---